INVEST IN SOCIAL BLUEBOOK
INVEST ALONGSIDE SOME OF YOUR FAVORITE CREATORS
click the images below to see their testimonials.
IN ORDER TO UNDERSTAND SOCIAL BLUEBOOK
you must first understand our founder chad sahley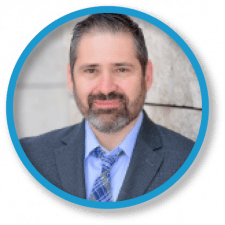 THIS IS CHAD.
Chad started out his career as a TV producer working shoulder to shoulder with some of the Hollywood's top talent. As a producer and a creative, Chad quickly found success, but his experiences also taught him that the Hollywood of the future would be found on laptop screens across the world.

The internet, still elusive to film executives at the time, leveled the playing field to creators who didn't previously have a platform from which to share their stories with the world.

In 2007, inspired by the social media revolution, Chad put his pizzaz and experience into his first original show, ClipCritics. Within a matter of months the YouTube channel became one of most popular on the internet, quickly garnering over 184 million views and over 375K subscribers.
As an early YouTube adopter, Chad became well known within the creator community and made fast friends with many of its top creators, including Danny Zappin, who went on to found Maker Studios. The two creatives bonded immediately over a shared frustration with the 'traditional' media system and desire for a more democratic model for all content creators.

In 2012, Maker Studios acquired Chad's company, Hieroglyphic Productions, and appointed him as Vice President of Production. Chad witnessed first-hand that many of the YouTube Multi-Channel Networks (MCNs) simply couldn't scale and provide the value they promised to the tens of thousands of creators. He thought that if creators only knew their "true value," they could build their careers more strategically.
Social Bluebook is a company truly devoted to helping social media creators gain exposure while building their business and increasing their brand value.
So in 2014, Chad founded Social Bluebook in partnership with Maker alum Sam Michie, with the financial help of long-time friend Steve Heineman, and with veteran creators who were demanding change. These guiding principles are what continue to drive the company today.
SO WHAT IS SOCIAL BLUEBOOK?
Social Bluebook was started by creators for creators in order to bring transparency to influencer marketing and specifically the content creator community. It was designed to simplify and streamline the process of executing influencer marketing for both advertisers and online content creators with the goal to help creators make the money they deserve so they can do what they love.
THE PROBLEM
Content creators need a more accurate way to value their influence.
They need better deal-making tools in order to make a career of working with advertisers.
Brands and advertisers need to be able to find and select authentic social media creators for their campaigns.
THE SOLUTION
Social Bluebook's valuations are based upon information gathered through platform APIs to offer a suggested starting price for negotiations.
Public profiles allow creators to display all of their platforms and examples of their content in one place.
The Social Bluebook Marketplace™ empowers content creators to connect with advertisers looking to do branded content on their social media channels.
HOW IT WORKS
CREATOR VALUATIONS
Content creators connect their social media platforms to our assessment tools and the application uses a proprietary algorithm that produces a monetary amount that both advertisers and creators can use as a starting point for negotiating a price. Content creators don't pay a thing to use Social Bluebook's tools.
Audience Demographics + Level of Reach & Engagement = Creator's Worth
HOW SBB MAKES MONEY
SOCIAL BLUEBOOK MARKETPLACE
Advertisers search through tens of thousands creator platforms to view their API-verified stats. After creating a campaign, they can reach out to multiple creators at once with an offer. At deal completion, Social Bluebook receives a set percentage of the fee negotiated with content creators.
GIVING POWER BACK
Social Bluebook puts the power back in the hands of the creators, helping them connect with the right brands and get paid the right amount for content that is relevant to the communities they've built all on their own.
Social Bluebook is passionate about helping creators. Social media platforms such as YouTube, Instagram, and Twitter have given creators around the world a voice. Everyone now has the ability to create and distribute content with the opportunity to build an audience based on their personality. The bond and trust built over time between a creator and their audience allows for a unique relationship and opportunity to leverage that influence to market the right types of products to their audience.

Up until Social Bluebook came along, the system had been working backwards. Creators would oftentimes be undercut in their value and would have creative concepts dictated to them by the brands they're working with. Creators work hard to build and maintain their audience. They know their audience best and thus how to influence and speak to them. This influence is extremely valuable and they should be compensated accordingly.
CREATORS ARE TALKING
MARKET LANDSCAPE
In 2015, the influencer marketing agency Mediakix estimated the advertising spend on influencer marketing grew to $500MM. It also projects that the influencer marketing space will grow to $5-10B by 2020. More and more, advertisers are recognizing the power and the cost-effectiveness of using social media influencer marketing over other traditional marketing techniques.
For advertisers, influencer marketing can be key to boosting sales and overall marketing results. Whether they are trying to build brand awareness or promote a product, utilizing creators helps to engage a specific target audience drawn in by unique, customized, and engaging content.

Social Bluebook is harnessing the power of this new paradigm, wherein the creators' content, demographic reach, and passion are married to the advertisers' products or services to create a more personal, directed, and relatable marketing message for the consumer.

As a result, the Social Bluebook Marketplace is positioned to become the leading conduit through which advertisers and content creators meet, communicate, and collaborate on product placement opportunities.
WHY INVEST?
TECHNOLOGY
Patent-pending valuation formulas for YouTube, Twitter, Facebook, Instagram, and more. New technology can offer greater scalability and value to the creator community.
EXPERIENCE
Founded, owned, and run by content creators. Social Bluebook understands the needs of the creator community best and are dedicated to building the right tools. The team has roots in producing content for social media as well as managing creators at now Disney owned, Maker Studios.
FIRST TO MARKET
Social Bluebook is truly defining the standard across the industry with the only platform leveraging technology to analyze and value a creator's social channels all while helping to facilitate the collaboration between creators and brands without the middleman.
COMMUNITY
This platform solution solves a huge problem for both creators and brands, but social media is more than just likes and followers. It's about collaboration, working together, and sharing experiences. Social Bluebook is more than just a platform; it's a community.
PLANS FOR FUNDS
Social Bluebook plans to use the proceeds of this offering for the following purposes:
WHY CROWDFUNDING?
Just like social media brings people together and serves as a platform for like-minded individuals to connect, paving the way for creators to make and share content, equity crowdfunding has paved the way for like-minded people to come together and rally behind great entrepreneurs like Chad Sahley with impactful ideas like Social Bluebook.

With many of MCNs now slashing the size of their networks, leaving many creators resourceless and without a home, Social Bluebook is committed to supporting all creators and filling the gap. Because social media is more than just likes and shares, it's about collaboration and connecting with others. Social Bluebook believes in content creators and realizes their true value.
As a company that was built by creators, for creators, we have first-hand knowledge of the work it takes to build and maintain your communities. We understand the joy creators get from the growth of their ideas because we've experienced that same joy.

We've also shared the same frustrations. The disconnect between what advertisers think your social influence is worth versus what you believe compromises your ability to make social media your full time business. Social Bluebook's valuation tools pave the way for creators to get paid fairly for doing branded content which in turn allows creators to invest in growing their brand and business.

We are excited to extend this investment opportunity to all those who believe in our company's mission, to give you the opportunity to invest alongside other creators to become stakeholders in Social Bluebook's vision. With your support, we've created a product that disrupts the influencer marketing landscape to provide a technical solution that will continue to evolve as the number one marketplace for creators and brands. With your investment, we can continue to empower content creators around the world.
With your support, we can rapidly grow our community and provide content creators the tools they need to build their brand.
MEET THE TEAM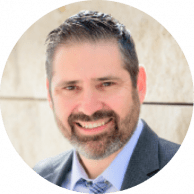 CHAD SAHLEY
Founder & Chief Executive Officer
Chad has served as Chief Executive Officer and one of our directors since the Company's inception. Chad started his first Company out of his garage, Hieroglyphic Productions. Over the next 10 years, he built that company to become one of Disney's largest vendors producing branded content for shows like Hannah Montana, Wizards of Waverly Place and Take Two with Phineas & Ferb. He also directed many A-list celebrities including Taylor Swift, Miley Cyrus, Ben Stiller, Muhammad Ali, and Michael J. Fox.

In 2007 he became one of the early adopters on YouTube, launching an original show that quickly became one of the top comedy channels. He loved this new space for many reasons, but mostly because it leveled the playing field for people who simply wanted to create content without playing the "Hollywood" game. YouTube was also the place where he became fast friends with some of the top content creators.

In 2012, Hieroglyphic Productions was acquired by Maker Studios where Chad served as Vice President of Production, helping to build the company before it was sold two years later to Disney for $650 Million.
SAM MICHIE
Founder, President, & Chief Operating Officer
Sam has served as our President and Chief Operating Officer since the Company's inception. Well balanced with experience in sales, business development, and operations management, Sam is a proven business leader. Prior to co-founding Social Bluebook, Sam played an integral role in company operations for the world's largest YouTube multi-channel network, Maker Studios (2012-2013).

He worked on various strategic initiatives including successfully implementing budget-tracking software across seven internal production departments (110+ people) to provide internal and external production cost analytics. Previous to Maker, Sam worked in business development and sales for Adaptive Computing (2009-2012). While at Adaptive, Sam managed a multi-million-dollar sales territory across various verticals such as Oil and Gas, Entertainment, Higher Education, and Software Services. In 2012, Sam broke all company records by reaching his yearly sales quota within the first fiscal quarter.
CASEY LAVERE BUTLER
Co-Founder, Director
Casey is a professional YouTube video blogger. Since beginning on YouTube in 2009, Casey has quickly grown his viewing audience to over 625,000 subscribers. His primary YouTube channel is caseylavere, where he publishes daily vlogs of his family. Aside from his vlog channel, Casey also has the channel Hushin where he posts How-to Videos about hunting and cooking game (meat). He turned the word vlog, meaning video blog, into an acronym that stands for Videos Love Outgoing Guys. Casey carries many years experience as an influential content creator and understands the pain points and needs of a content creator.
STEVE HEINEMAN
Director
A committed, result-oriented, energetic, and principled leader with over a quarter century of public and a decade worth of private enterprise experience. After a meritorious career in Law Enforcement, Steve has returned to his entrepreneurial and philanthropic roots. Steve takes great pride in the level of respect achieved and leadership shown in his personal and professional life. Steve is known for his ability to motivate people, develop partnerships, and build the collaborative trust necessary to achieve organizational success.
FAQ
INVESTING IN SOCIAL BLUEBOOK
Is this crowdfunding?
Yes, but unlike donating money on crowdfunding sites such as Kickstarter or Indiegogo, where you receive a product or reward, when you invest in Social Bluebook you are buying stock in the company.
Can I make money from this?
That is the ultimate goal. However, we are a startup company and this is an early-stage investment opportunity. As such, it is a long-term investment and commitment. If we have a liquidity event (e.g. acquisition, IPO) you may be able to sell your shares at that time.
What is the price per share?
The price per share is USD $3.0029.
The minimum investment is $500, but shares are $3.0029 each. Will I own a fraction of a share if I invest the minimum?
No, we do not offer fractional shares. When you enter the amount of money you want to invest, your amount will automatically be rounded to the nearest whole share. For example, if you wanted to invest USD $500, the program will automatically round it up to $501.48 to the nearest whole share (at 3.0029 per share).
How was the share offering price calculated?
The valuation of the company was based on many factors, including historical performance, our high profile investment team, and expectations for future sales and profitability. The valuation was not based on any set valuation criteria and was not based on an independent, third party valuation.
How much capital is the company attempting to raise?
We have filed to raise up to $12,000,000 by selling up to 4,000,000 of our preferred shares, to be used as set forth in the "Use of Proceeds" section of our offering circular.
Will Social Bluebook pay dividends?
Not in the immediate future. As a start up, all revenue will go directly back into the business, allowing us to invest in the development of more tools and further the growth of the company's overall value.
How does Social Bluebook make money?
Currently, we take a percentage of successful social media campaigns run through the Social Bluebook Marketplace. Please see the Business Model section for more details.
Why only $66 in revenue in the first 6 months of 2016?
Our Offering Circular only contains financial states through June 2016 (unaudited). We had just recently launched the beta of Social Bluebook Marketplace™ in May. The $66 only represents the transaction fees collected in the initial weeks after beta launch.
What competitive advantage does Social Bluebook have?
We believe we are the leading creator-founded and creator-owned marketplace with a substantial amount of the social media community supporting us. As of June 2016, we had over 33,000 registered social media platforms with a combined reach of over 2.87 billion in following. We believe that Social Bluebook currently is among the fastest growing influencer marketplaces in our business sector. With a modest advertising spend the Social Bluebook platform continues to scale.
How long do I have to invest?
All we can guarantee is that the Reg. A+ round will be open until it sells out, or for 12 months, whichever comes first.
What's the company's exit plan?
We are focused on creating shareholder value, which means continuously creating new features for our Social Bluebook users, generating further revenue, and increasing company valuation. As we create value in the company, share price should increase. Our goal is to keep growing long into the future.
Is there a market for trading my stock?
No. At the present time we do not intend to facilitate the creation of a market for our stock. In the future we may consider allowing online platforms and other exchanges to trade our securities.
GENERAL INVESTING DETAILS
How is this investment opportunity possible?
Only very recently have changes in the securities law with the JOBS Act and its "Reg A+" rules made it possible for the public to invest in early stage companies such as Social Bluebook. Before these changes, only accredited investors were legally permitted to invest in companies like us.
What is the JOBS Act?
The Jumpstart Our Business Startups (JOBS) Act was signed into law by President Barack Obama on April 5, 2012, to encourage funding of small businesses by easing various securities regulations. The JOBS Act required the Securities and Exchange Commission (SEC) to adopt rules to implement a new exemption that would allow businesses to accept contributions from private individuals without making an initial public offering.
What is Reg A+ Equity Crowdfunding?
In June 2015, the final "Regulation A+" rules under Title IV of the JOBS Act became effective after approval by the SEC, paving the way for companies like Social Bluebook to raise up to $50 million from both accredited and non-accredited investors.
Who can invest in Social Bluebooks Regulation A+ offering?
Anyone, accredited and non-accredited investors alike, are eligible to purchase securities in a Regulation A+ offering.
Why is Social Bluebook doing a Reg A+ raise?
Ever since the beginning of Social Bluebook, our motto has been 'for creators, by creators'. It all started when our Founder and CEO Chad Sahley joined YouTube as a creator in 2007. To continue to keep this company truly owned by creators, the next logical step was to open up investment to other creators who wanted to own a share in the company. With our creators backing us, we together have the power to change the social media marketplace for good.
What is the difference between an accredited and a non-accredited investor?
An accredited investor is an individual who makes over $200,000 per year ($300,000 if combined with a spouse) or who has a net worth of $1 million or more, excluding their primary residence. A non-accredited investor is anyone who does not meet the net worth requirements for an accredited investor.
How do I verify my accredited status?
During the investment process, you may be required to affirm that you are an accredited investor. Different offerings may require different levels of proof, and may have different methods to provide that proof. Review instructions carefully while you go through the investment process.
How much money can I invest in a Regulation A+ offering?
Non-accredited investors can invest up to 10% of the greater of their annual income or net worth. There are no restrictions for accredited investors.
Do I have to be a U.S. citizen or live in the U.S. to invest?
While our registration statement is only filed with the U.S. Securities and Exchange Commission, investors outside the U.S. may also be eligible to buy shares. We ask that you assess your situation to decide whether it allows you to invest.
What is a subscription agreement?
A subscription agreement is a legal contract between you and Social Bluebook to buy the shares. Unlike a subscription agreement as a consumer, this purchase of stock is a one-time event. No recurring payments will be withdrawn from your bank account.
Can I modify my investment?
No, you cannot modify an investment after you've completed your commitment to invest.
Can the issuer or the portal cancel my investment?
Yes, as long as your funds are still in escrow, or haven't yet been received, your investment may be canceled. Once the funding round has closed, your investment cannot be canceled.
How are contracts signed?
During the investment process, you will receive specific instructions about how you are to sign any documents. Review instructions carefully during the investment process.
How do I pay?
During the investment process, you will receive specific instructions for each method of payment. You may pay by ACH, a wire-transfer, or a mailed-in check.
Will I pay a fee for investing?
No, you are not assessed any fees for your investment. The fees associated with running the project, accrediting you as a qualified investor, placing the funds received into the escrow account, and so on are paid by Social Bluebook.  
---
*Investment funded includes conversion of $1,078,000 of outstanding convertible promissory notes and investments from the directors and officers of the company.

An offering statement regarding this offering has been filed with the SEC. The SEC has qualified that offering statement which only means that Social Bluebook may make sales of the securities described by that offering statement. It does not mean that the SEC has approved, passed upon the merits or passed upon the accuracy or completeness of the information in the offering statement. You may obtain a copy of the offering circular that is part of that offering statement here. You should read the offering circular before making any investment.
Social Bluebook
NEW MEDIA TRADER, INC.
dba Social Bluebook
31563 Lindero Canyon Road, Unit 2
Westlake Village, California 91361